Date:
11 November

to

13 November
Be sure to be seen with One Nucleus at Europe's largest bio-partnering conference.
With greater than 4,500 global executives expected to converge for three days of meetings, BioEurope is remains largest partnering event in the Europe for our industry and one of THE places to be seen.
Working with One Nucleus Partners, EBD Group, we are delighted that One Nucleus will be exhibiting at this year's event in order to support our members and region to the full.
Building on the activity at BIO 2019, we have reserved an exhibition space in order to provide our members with a platform to create visibility, to use as a 'home base' between 1-2- 1 meetings or to have a virtual presence.
On the exhibition stand we will have a A5 brochure listing One Nucleus members attending, international collaborator groups we connect to and some general information about our region.

For those seeking to have an enhanced visibility, for £250 + VAT we can offer:
     • Company logo circulating on the on-stand screen
     • An enhanced profile in the A5 brochure
     • Business cards displayed on the stand
     • Social media and newsletter promotion around the event
     • One Nucleus will staff the booth and will feed back any enquiries post show
Click here for the digital version of our brochure from BIO 2019.
Contact laura@onenucleus.com to find out how you can have your company profiled along with us. 
Registration:
One Nucleus members can book via Biopartner and get a €350 discount

OR

One Nucleus members can book direct with the event organiser via their website and get a €250 if they provide the VIP code in the VIP code field which can be found once the registration was added to the "basket".  To get the VIP code, please email info@onenucleus.com.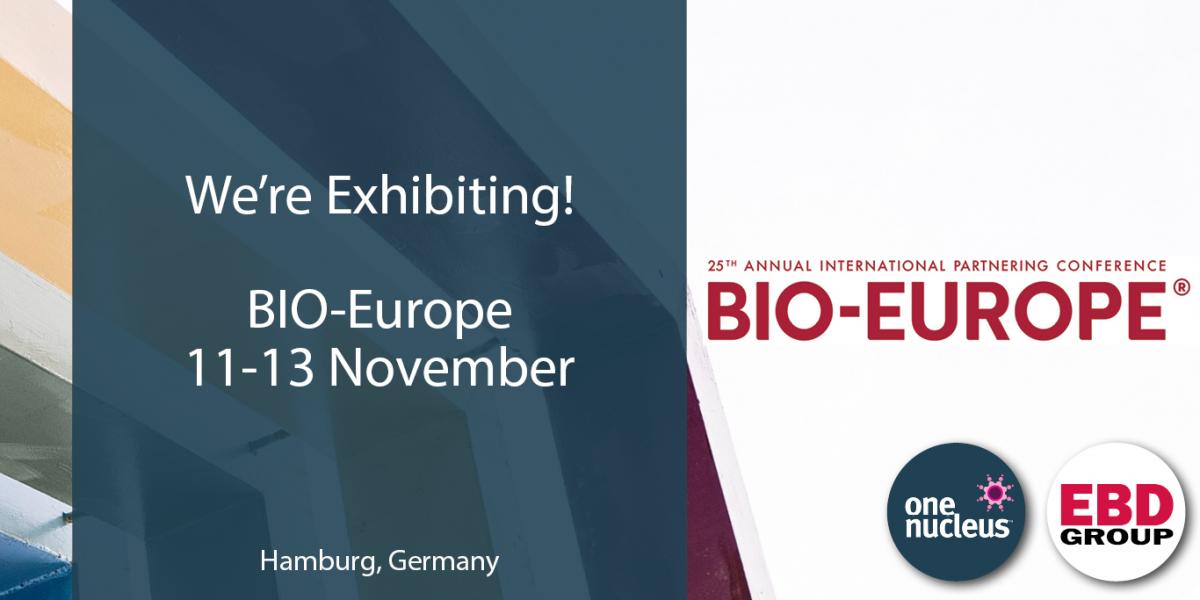 Venue and Location Information: