ON Mentors: Getting The First Steps Right

Connecting with the immense depth of expertise, experience and insight within the network is one of the key benefits individuals and organisations receive via One Nucleus membership. Increasing the Member-to-Member accessibility across our membership is an important stream of One Nucleus development as we seek to maximise the benefits to our members. Advice that helps set an effective and informed decision-making process in play can often be the difference between success and failure when undertaking the next steps.  

Rather than establishing bespoke Advisory Boards which creates a formality many see as a barrier to accessibility or a fully-fledged mentoring programme that can be resource intensive for those involved, One Nucleus is establishing a select group of 'Mentors', to whom we can direct appropriate inward enquiries from those seeking a steer in the right direction as they build their plans in business creation, growth and product development. 


Who are the ON Mentors:

Our panel of Mentors cover experience across all aspects of our sector, whether commercial, technical to operational. Some will be open to developing an on-going relationship where there is a mutual interest and perceived benefit and that will be a decision solely for the Enquirer and Mentor.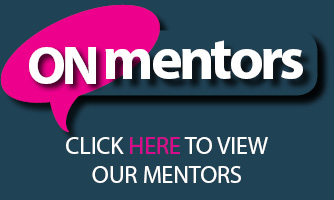 So the 'What's in it for me?' question:
For the Enquirer – A chance to seek some top level advice from an experienced expert to enable the best possible first planning steps 
 
For the Mentor – A chance to share their knowledge and skills with someone keen to learn and avoid some of the likely pitfalls. After a brief introductory exchange, it would be entirely in the hands of the 'Mentor' and 'Enquirer' as to whether further engagement will happen and under what terms
 
For One Nucleus  - A chance to play our full role in connecting the expertise and know-how of our network to those that need it and thereby collectively enhance the success of the cluster