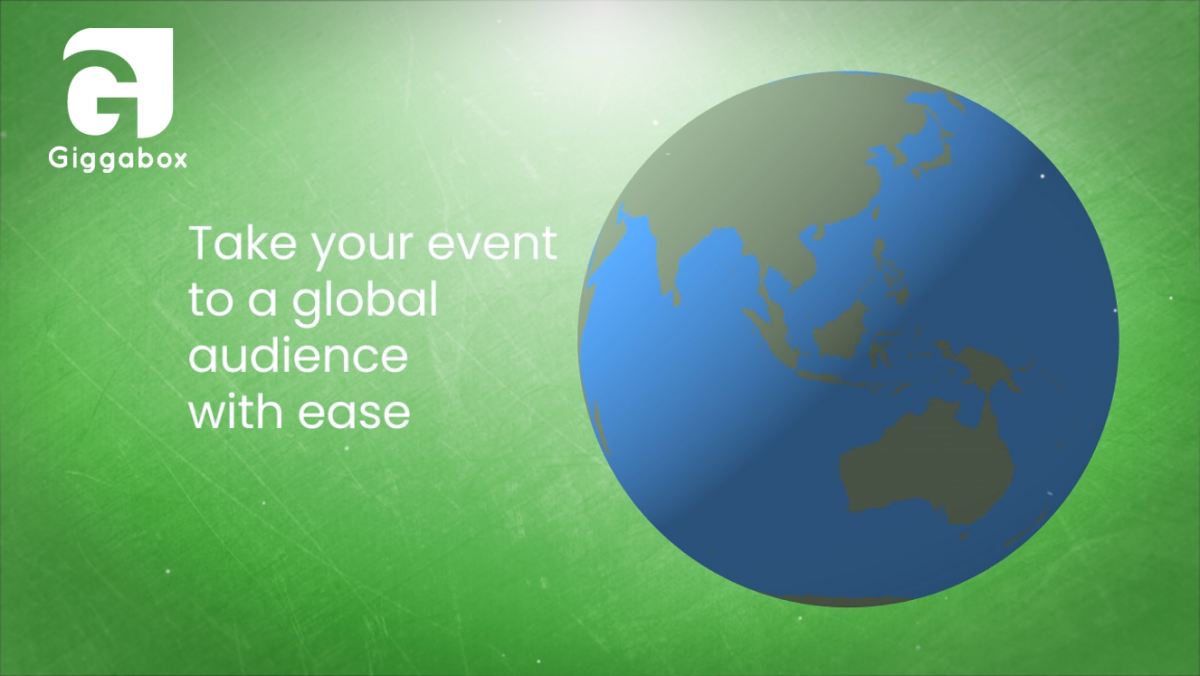 Live Streaming has become increasingly popular due to its versatility and application to a variety of industries and events. The use of Live Streaming is something that we expect to continue going from strength to strength in 2020. The ways in which people consume content has of course changed considerably with the ever-advancing digital age. Video has asserted itself as the preferred way to learn and intake new information. So much so that 80% of consumers now prefer to watch live videos from a brand than read a blog (Source: Livestream). Being able to watch an event that is happening in real time, or even the recording of it afterwards gives a greater essence of what it was like to be there. Not only that, but it makes for fantastic promotional material for future events. Below are 4 of the key benefits of using Live Streaming at an event.   
 
1. Anyone, Anywhere, Any Device
One of the greatest advantaged of Live Streaming an event is that it becomes accessible to anyone. By Live Streaming an event, you can have one person watching from their phone in Australia, another on their laptop in Germany and a desktop user in Canada. It truly opens the possibilities of where your content can be seen and by whom. This takes any local event onto the global scene, allowing for successful exposure for small and large events alike. Suddenly a small event that has capacity for only a couple of hundred people, can now be seen by 1000's of people who may be interested.  


2. Real Time Engagement
Receiving feedback is incredibly important at an event for all those involved. Organisers can understand what went well and what can be improved upon for next year, whilst it allows attendees and those watching online to communicate seamlessly. This is something that is crucial to the growth at every level of events. Live Streaming allows those watching it to leave comments and likes whilst it is going on, or even ask questions to speakers and thought panels, all creating a richer experience for those who were unable to attend.  
 
3. Multi-purposeful Content
Whilst Live Streaming allows people to follow in real time, the video content is still available after the event has finished. This means that days, weeks or years after the event has finished, people are still able to view the content and get a feel for what the event was like. Not only can people see the original footage of the event, but the raw footage can be edited to create promotional content for the next event. Social media clips to showcase highlights and several specific videos all focusing on an individual aspect of the event can further add meaningful content. Live Streaming an event can end up giving the marketing and advertising departments a selection of video content to utilise going forward.  
 
4. New Revenue
Sponsorship and paid advertisements are two of the key areas which Live Streaming your event can lead to new revenue. All forms of media now incorporate some form of advertising, and Live Streaming is no different. Having a sponsor for your event provides a mutually beneficial partnership. The event organiser can cover the costs of Live Streaming, essentially receiving amazing coverage for free, whilst the advertiser can receive fantastic exposure through their logo and adverts being displayed to a targeted audience.
Live Streaming is certainly going to be seen more frequently at events in 2020, helping to enhance the event industry for all those involved. With video having a prominent influence on everyone's life and the way that information is broadcasted, Live Streaming is the perfect form of media to complement and enhance events.
 
About Giggabox
At Giggabox we use Video, Motion Graphics, Drones, Live Streaming and Events to tell our clients stories and showcase their business, product or service. We bring our 'can-do' attitude to everything we do, ensuring every project gets delivered efficiently and on budget. Our expert team are here to work with clients through each element of their production needs. We have amassed over 40-years' worth of experience in our sector, from our CEO to our newest team members. 
www.giggabox.co.uk | hello@giggabox.co.uk | 01280 735050
The One Nucleus blog is written by individuals and is not necessarily a reflection of the views held by One Nucleus. Please email laura@onenucleus.com for more information on 'guest blogging'.