We are here to help you find a mentor - it's our chance to play our full role in connecting the expertise and know-how of our network to those that need it and thereby collectively enhancing the success of the cluster.
How?
If you are looking for a mentor, please email training@onenucleus.com with:
What you currently do
The type of mentor you seek
The area of expertise on which you seek their guidance

What's Next?
Free of charge, we'll advertise your mentor vacancy on our LinkedIn, Twitter and monthly People Pathways newsletter. The image above is an example of what the advert could look like. We will keep you updated and connect you to those who get in touch.
Current Mentor Vacancy: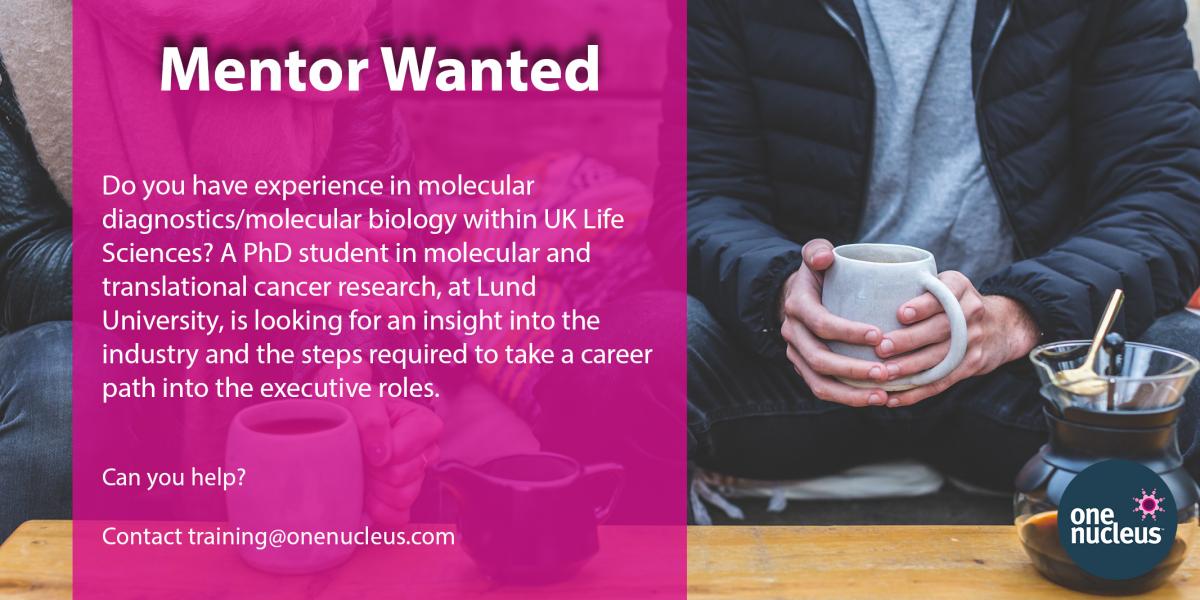 SLAS and One Nucleus Collaborate to Bring Next Level Mentor Experience: Sign Up Now for Online or In Person Opportunities
Click here for more information on how to join the SLAS Mentor Match program and receive a complimentary 6-month membership with SLAS!