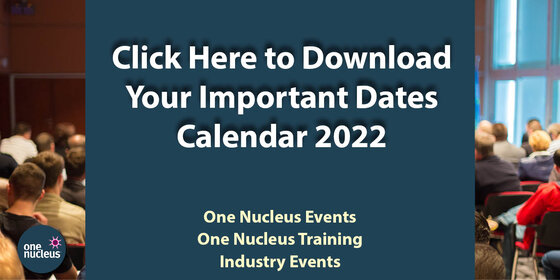 Connecting and meeting with peers is a vital part of business practice and our range of forums is designed to meet the needs of our network in terms of content, format, timing and modes of delivery.
The event categories along with the interface they provide for participants is summarised in the table at the bottom of the page.
In addition to the regular categories below, One Nucleus offers bespoke events such as:
BioWednesdays - These events take on a decentralised format where registered attendees can elect to engage in the live and interactive streamed panel discussion by joining individually online or gathering with others at one of the physical hubs and network in-person following the panel discussion. If you are interested in being a host venue, then please contact alicia@onenucleus.com.
Partnering Days – sessions that create the platform enabling business development and technology scouting teams of larger corporates to engage with our network of early-stage R&D companies and institutions.
Collaborative Events - facilitating the convergence of our network with complementary networks from related technology fields or different geographies is an effective means to help our members build those all-important new relationships.
For more information on all events, please contact Alicia Gailliez, Business Development Manager 
Event Type

Digital Delivery Option

In-Person Delivery Option

Presentations or Panel Discussions

Face-to-Face Networking

Formal 1-2-1 Partnering
Session Recording
One Nucleus Member Pricing

Bio-Wednesdays

Yes
Watch live stream at chosen hub
Yes
Yes at chosen hub
No
Yes
Free

Innovation Seminars

 

Yes
Yes
Yes
In-Person Option only
No
Digital Option only
Free

Networking Mixers

No
Yes
No
Yes
No
No
Free

Thematic Groups

Yes
Yes
Yes
In-Person Option only
No
Digital Option only
Free

Conferences

Satellite Sessions & 1-2-1 Partnering
Keynote Day/s
Yes
Yes
Yes
Yes
Discounted