It's no secret that life science tradeshows can provide an invaluable opportunity to raise your profile and boost awareness of your latest offering. However, these events can also consume substantial amounts of budget – including booth set-up costs, sponsorship fees and travel expenses, not to mention a significant chunk of your team's time. So, how can you make sure you secure a good return on your investment?
The key to success is to use the event as a platform to engage with life science media, who can help you extend your reach beyond the show itself. With the help of media partners, you can effectively amplify your message to reach a wide range of potential customers, whether or not they attend the show.
In order to achieve this, you'll need to develop and implement an appropriate public relations (PR) strategy, but this can be a complex task. There are a wide range of tactics to consider, many of which you'll have to initiate before the event itself. To help you out, we've put together five of the most effective techniques you might like to use when you're preparing for your next show.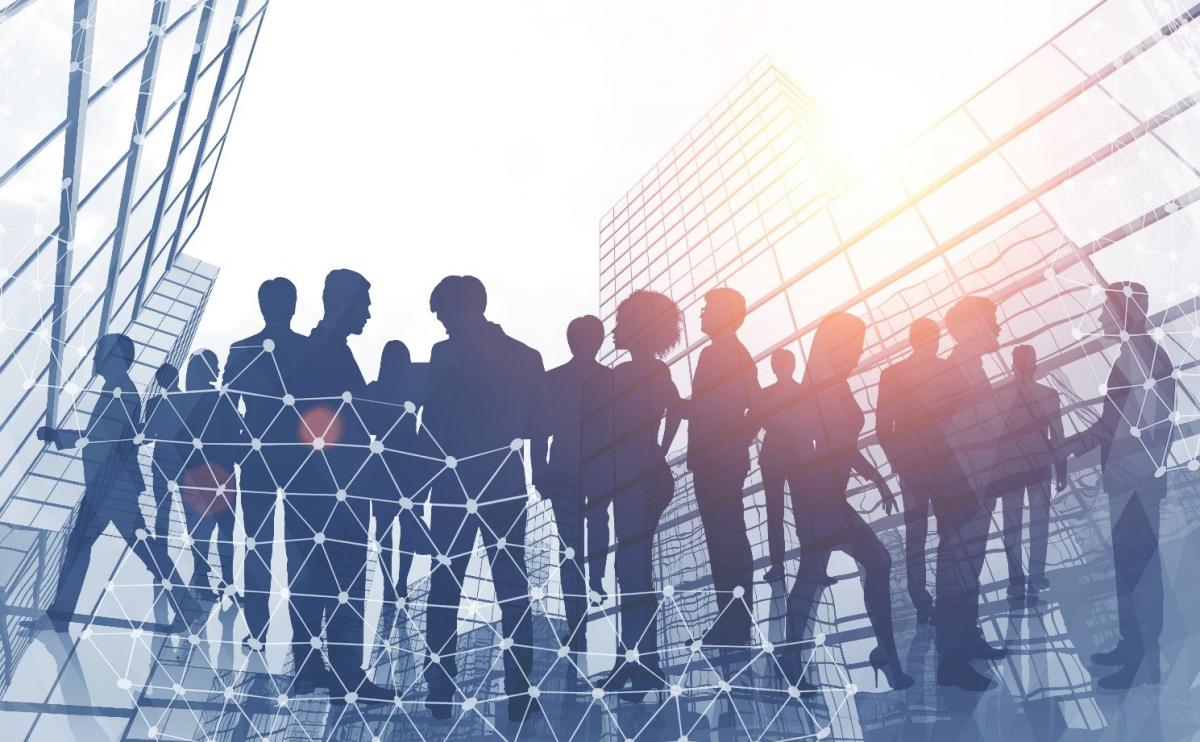 1. Prepare a compelling press release to distribute on the first day of the life science tradeshow
If you're looking to share some company news at the tradeshow, such as a new product launch or an important announcement, a press release is one of the most effective PR tools you have at your disposal. By summarising the relevant information clearly and succinctly, a press release will enable publications, websites and blogs to report your announcement easily and accurately.
There are a few tips and tricks you can employ to maximise the impact of your press release. For example, it's important to make sure your announcement is reader-friendly and easy to understand, so avoid internal jargon, and keep the text short and sweet. What's more, using quotes can add value – a punchy quote from a customer or company expert can really add life to a piece. Additionally, if you're making an announcement about a new product, it's worth including images so the media have these readily available to publish if they wish.
Finally, press releases can also be used to encourage media attending the show to visit your booth. Therefore, it's important to highlight your booth number and refer to any scientific sessions or user workshops that you have scheduled. Ultimately, with a well-crafted and compelling press release, you'll be able to reach thousands of readers.
2. Select key media to receive your press release
The life science media sector is ever-changing and complex, with many publications covering very specialised subject areas which attract a relatively narrow audience. Therefore, to make sure your press release reaches potential customers, it's important to carefully select which media you send it to. In particular, it's important to target contacts who have an active interest in covering your topic, and who are writing for publications that your customers are likely to read and respect.
This targeted style of press release distribution can provide two key benefits. Firstly, by making sure your news reaches the right audience, you can maximise the value you gain in terms of customer engagement. Secondly, a targeted approach will help strengthen your relationship with media contacts by demonstrating that you understand the needs of their specific publication.
3. Schedule media meetings and product demonstrations on your booth
When you're preparing for a life science tradeshow, take the opportunity to schedule one-to-one meetings with key media contacts. These conversations can help bring your messages to life – quite literally if you're able to demonstrate your new products in action! By taking the time to explain your new offer to the media, and walking them through its features and benefits, you can help them gather all the detail they need to write a well-informed and accurate piece.
Even if you're not able to display all the bells and whistles of a new product, these on-booth meetings can still be productive as you can provide updates and views on industry information relevant to their audience. If your media contacts feel your insights could interest their readers, they might be willing to discuss the opportunity for you to provide future contributed editorial features. These could prove very valuable for your company, as they can help showcase your thought-leadership long after the tradeshow has ended.  
Given the benefits of one-to-one interactions, it's worth organising these meetings every time you exhibit at a tradeshow. However, if you've got a major announcement to make, it can also be worthwhile to bring many contacts together in a press conference.
4. Organise a press conference if you're going to make a big announcement at the tradeshow
If you're planning to make a big splash at a tradeshow, such as launching an entirely new product line or introducing a next-generation advancement, you could potentially gain a lot of value from hosting a press conference. This will give you the opportunity to convey your news to a large number of media contacts, while emphasising your key messages and incorporating powerful customer testimonials and quotes. You'll also be able to answer questions, ensuring that everyone has all the information they need to report your news.
To make the most of your press conference, it's essential to arrange it well in advance. With timely planning, you'll be best-placed to secure a good venue – ideally one that's in or close to the tradeshow convention centre, so it's easy for busy contacts to get there. Also, if you give plenty of notice, your spokespeople and media partners will be more likely to be available to attend. Since editors often find their schedules get booked up fast, it's worth sending out invitations a month or so before the event.
A well-planned and well-attended press conference can be a powerful tool to help you spread your word widely and accurately. However, it's important to remember that your presentations will only be impactful if your team are able to convey your messages effectively.
5. Arrange media briefings and training sessions to prepare for the life science tradeshow
Since it's down to your on-site team to communicate your news in your press conference and throughout the rest of the show, it's vital that everyone involved is sure of your key messages and able to convey these clearly and enthusiastically. Therefore, to make sure everyone's well-prepared, it can be very useful to arrange media briefings and training sessions before the show.
In a media briefing, you'll typically give your team a quick walk-through of the show, making sure everyone's aligned on your priorities. In this way, you can ensure that your team are well-equipped to deliver valuable information in their conversations with the media.
Additionally, media training can help your team become more effective and confident in communicating your news. In particular, training sessions can help prepare your spokespeople to demonstrate how your new offering solves customers' challenges and highlight its wider industry impact in terms of driving forward scientific progress. It will also prevent your team from straying off message into areas you would rather avoid.
With a well-prepared team, you'll be able to convey your messages as effectively as possible. Ultimately, this will boost your chance of getting your news reported, and also increase the likelihood that this coverage will be in line with your messaging.
Use these PR tactics to boost your life science tradeshow success
By employing these public relations tactics in advance of the life science tradeshow, you will be able to boost engagement with attendees at the event and raise awareness with relevant media, allowing you to amplify your news and reach a wider audience of potential customers. In this way, you can make the most of the time and budget you've invested into the event.
The five top tips we've presented here provide a good foundation to get started, but there's a whole host of other tactics to consider when you're piecing together an effective tradeshow PR strategy. In fact, you'll need to weave in a wide range of techniques before, during and after the event to maximise your success. 
If you're interested to learn more about the key tactics that could boost your return on investment from your next tradeshow, download our handy guide.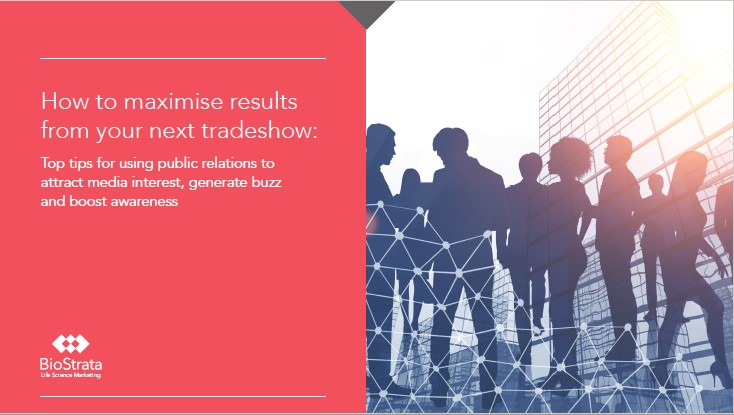 About BioStrata
BioStrata is a specialist marketing agency working in the life science sector. Started by Paul Avery PhD and Clare Russell PhD in 2014, the company's growing team with offices in Cambridge (UK) and Boston (US) includes a significant number of people with deep scientific experience and knowledge, such as PhD-qualified scientists and others who spent time in laboratories at the start of their careers. BioStrata is a fully integrated agency offering strategy, branding and message development through to content creation, creative services, digital marketing and public relations. Current clients include companies working in life science research tools, diagnostics, lab automation, biotechnology, drug discovery and pharmaceutical sectors. For further information about BioStrata and its services, please visit https://biostratamarketing.com/.
The One Nucleus blog is written by individuals and is not necessarily a reflection of the views held by One Nucleus. Please email laura@onenucleus.com for more information on 'guest blogging'.