As Inward Investment Manager (Life Sciences) for Invest ESSEX, it gives me enormous pleasure to see Harlow in Essex on everyone's lips in the industry right now.
Last April in Manchester, the third annual Public Health Research and Science Conference served noticed to the 400 delegates that Public Health England (PHE) was in the process of creating a world-leading campus of excellence for public health research, improvement and protection, and a new headquarters, in Harlow.
Work is now underway with phased occupation beginning in late 2021 with PHE Harlow, as the campus will be titled, expected to bring together around 2,750 staff from the Department of Health agency's current sites, including Porton in Wiltshire, Colindale in north London, and its current central London headquarters by 2024.
It will be based at the New Frontiers Science Park, former premises of pharmaceutical giant GlaxoSmithKline, where it will reuse existing large laboratory buildings as well as see the construction of new laboratories, additional office accommodation and a public arrivals area.
On top of the PHE campus, there are further developments underway or at the proposal stage that will see Harlow become a major cluster on the UK's London-Stansted-Cambridge corridor, now known as the 'UK's Innovation Corridor'.
Harlow Science Park, a 27-acre world-class research and innovation site will focus on clustering opportunities for the MedTech and Life Sciences sectors.
Work on the first buildings at Harlow Science Park - a 27-acre world-class research and innovation site - began in October 2018 with the initial phase of construction focusing on a business innovation centre for Anglia Ruskin University (ARU) and part-funded by Essex County Council.
The first phase of construction is scheduled for completion in late summer 2019, and ARU's Innovation Centre will sit alongside 'Nexus', an office complex owned by Harlow Council being built to help businesses in the technology sector grow. The development will form a significant part of the Harlow Enterprise Zone, which is already home to world class technology businesses like Arrow Electronics and Raytheon.
Ultrafast broadband is guaranteed for new tenants at the Science Park as the Enterprise Zone is also home to Kao Data, a new data centre which provides state-of-the-art, carrier-neutral data centre space. Kao Data was given a huge boost recently with Legal & General Capital agreeing to take a 50 per cent stake in the £230 million data centre campus to serve life science and technology businesses along the innovation corridor.  This additional funding will enable the build out of the second and third data centres on the campus.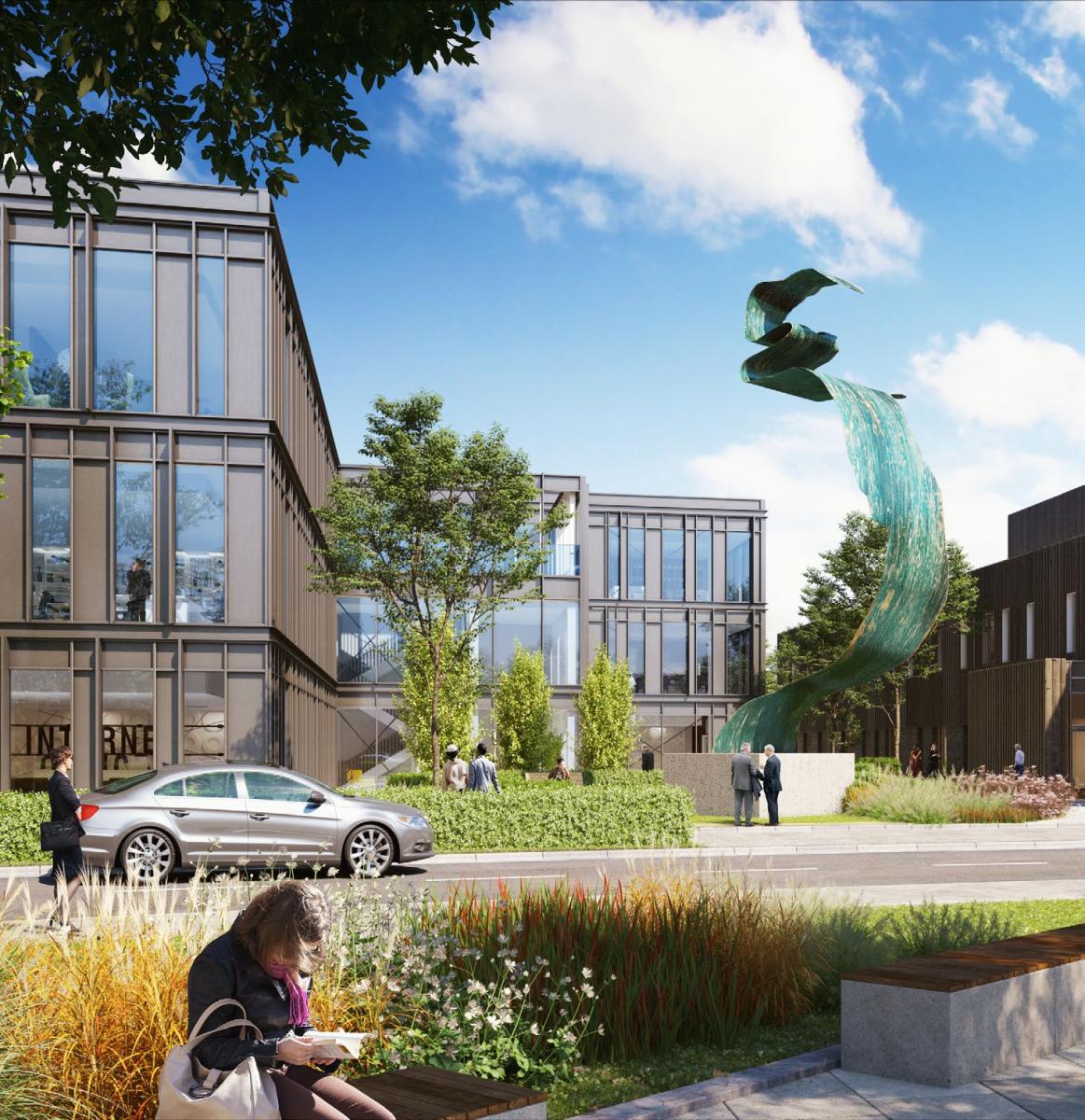 Meanwhile, there is a potential for much-needed redevelopment of the Princess Alexandra Hospital to ensure it continues to serve the growing population in the surrounding area. 
Finally, another exciting landmark impacting Harlow this year is the 50th anniversary celebrations of the Harlow campus of Memorial University of Newfoundland, taking place from August 23 to 25 with a series of events (https://www.mun.ca/harlow/50/oldharlow.php).
Memorial University, one of only two universities in Canada with a foothold in the United Kingdom, has a long and distinguished history of involvement in international teaching, research and service.
If you work in the life sciences industry and didn't know much about Harlow, the chances are you will know a lot more in the years to come.
About the Author
Dave Russell Graham is Investment Manager (Life Sciences) for Invest ESSEX, an investment promotion agency (IPA) and business support provider, promoting the opportunity of Essex as a prime UK business location to international and UK companies. For more information go to: www.investessex.co.uk or @investessex
The One Nucleus blog is written by individuals and is not necessarily a reflection of the views held by One Nucleus. Please email laura@onenucleus.com for more information on 'guest blogging'.