All we have to do is list our products and researchers will come in their thousands, credit card and grant approval in hand… right?
Wrong!
Read on as we put Life Science Marketing under the microscope.
"Only 3% of your target market is ready to buy at any given moment in time." – Google
Before starting any Life Science Marketing campaign, we must consider the bigger picture. What are we looking to achieve? Sales? Lead generation? Brand awareness? The first two are often the primary objective whilst brand awareness is frequently cast aside in favour of short-term results.
Drawing on decades of experience and thousands of campaigns targeting the health and life sciences sector, we know that the buyer journey isn't simply 'see your product, buy, use and repeat'.
While all sizes of businesses are equipped for a customer's decision-making phase, capturing your customers' attention needs to come at a much earlier stage.
By focusing on specific applications or solving common problems, we capture the reader's attention much earlier in the process and are able to educate them along the buyer's journey.
Target Personas
Before we begin to create content, first we need to understand the target personas.
Understanding your buyer persona's day-to-day life helps you to develop empathy by creating content that appeals to them personally. Can you save them time, money or resources? Or can you increase their productivity and improve their day-to-day processes?
Researcher Rebecca
Rebecca the Researcher is in her 7th year of study and is in charge of running her own experiments. Rebecca's goal is to get published and receive recognition for her research. She is active across several social media channels and of course, uses search engines. She reports to the laboratory manager who manages the whole team.

Professor Pete
Pete the Professor has over 25 years of academic experience. He oversees the entire department and reports directly to the Dean. Pete is ultimately measured on how many published papers his team can produce and how many times their research is cited. He is active across Facebook and LinkedIn and when he has a problem or issue, he invariably begins his search online.

The Customer Journey
Having defined our target personas, we now begin to plan our content strategy so that our anonymous personas find us via a range of channels. They may be searching for a specific keyword or browsing their favorite social network when an advert, article or some native content captures their attention.
Awareness Content
Perfect for generating awareness around a certain concept, these articles are often seen at the start of the customer journey when they are looking to educate themselves on a topic.
An Overview of Autophagy
Consideration Content
Consideration content provides a more detailed look at the process behind the concept. Well-placed Calls-to-Action (CTA) in awareness content provide customers with the logical next step.
Key Stages and Processes Involved in the Autophagy Pathway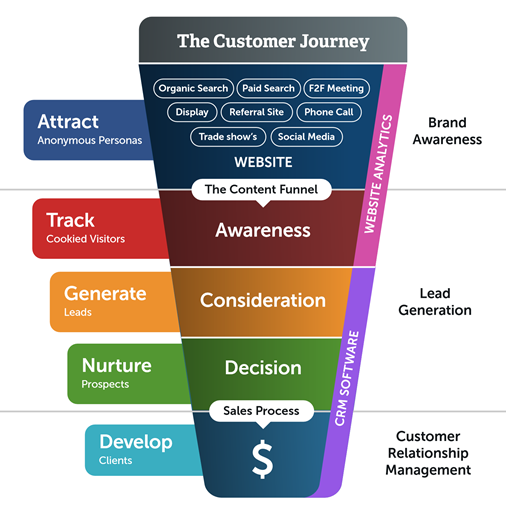 Decision-Making Content
An in-depth look at the subject matter which shows how custom Abcam antibodies can be used to study proteolysis in the autophagy pathway and many other biological processes.
Developing Custom Antibodies to Study Proteolytic Pathways
The Waiting Game
The length of the buying cycle may vary wildly depending on the volume and price of products, ranging from a few clicks for laboratory consumables to a few years for high value capital equipment! However, a robust content marketing strategy will ensure that your content is found throughout the customer journey and will ensure that when your prospects enter the 3% of "Sales Qualified" leads, you are the first people they contact.
Life Science Marketing Roadshow
Learn more at the Life Science Marketing Roadshow at the Francis Crick Institute, London on 7th May. Join fellow marketing professionals from Life Science and Healthcare industries, with topics including:
•             Gaining Insights from 85M+ Scientists, Engineers and Academics
•             What Makes Great Content
•             Improving SEO
•             Using Video to Tell Stories
•             Effective Email Marketing in 2018 (and GDPR Guidelines!)
•             Closing the loop & proving ROI
•             Client Case Study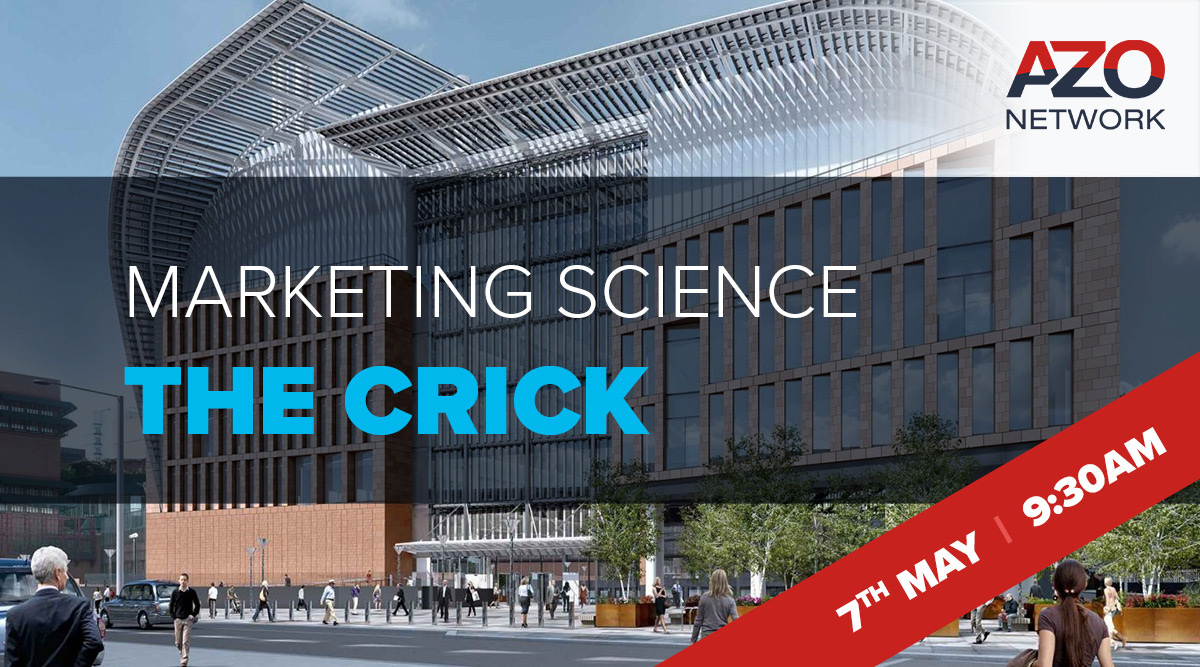 About the Author
Frank Barker is Marketing Director at AZoNetwork. Over the past 7 years, Frank has helped numerous Life Science and Healthcare companies create marketing strategies that engage the right audiences. Frank specialises in data management for sales teams, equipping them with the most actionable, real-time marketing insights from the first touch point through to revenue generating opportunity.
The One Nucleus blog is written by individuals and is not necessarily a reflection of the views held by One Nucleus.