There is no doubt that AI is a revolution underway, not just in healthcare, but across a broad range of industries.  Although, continuing improvements in technology capabilities, such as computing power, and access to data are creating more opportunities for the application of AI in the drug discovery process, Pharma still lags behind other industries for AI adoption. It is interesting to see therefore, the recent UK Government announcement for a 10-year Quantum Strategy, which sees the promise of £2.5bn of Government funding to fuel the use of quantum technologies. When it comes to adoption, hopefully building such foundations can help to tackle some barriers of adoption meaning that AI is more hope than hype, especially when it comes to our industry. Check out the Genesis discussion Hope, Hype and Reality of AI in Drug Discovery exploring the challenges to pharma drug discovery of potential AI technologies.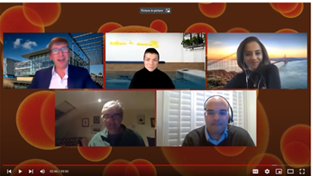 It is great to see recent industry news showing exciting examples of how AI technology is being used in Life Sciences R&D, from Envision Pharma Group's acquisition of Cambridge artificial intelligence company OKRA.ai to the recent collaboration between One Nucleus member PrecisionLife and Kings College London supported by Motor Neurone Disease (MND) Association. The former will allow Envision Pharma to enhance their market access service offering to their clients across the Life Science industry and more importantly supporting the patient journey, and the latter demonstrating how AI technology is enabling healthcare to become more personalized in an area of high unmet need.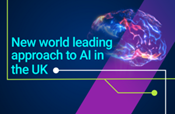 Looking forward, we should feel hopeful for further adoption in this space with the recently unveiled white paper – New World Leading Approach to AI in the UK which aims to build confidence in its use by outlining 5 principles regulators should consider to facilitate the safe and innovative use of AI. This is perhaps a long awaited paper given two years ago the Government announced Britain ranked third in the world for private venture capital investment into AI companies (2019 investment into the UK reached almost £2.5 billion) and was home to a third of Europe's total AI companies (GOV.UK, 2021, New ten-year plan to make the UK a global AI superpower).
The One Nucleus conference ON Helix which takes place on the 6 July at Babraham Research Campus will focus further on how AI is being used in drug discovery and more specifically to predict and prevent some of the most burdensome life-style related chronic diseases, from intervention at different stage of disease management to diagnosis and treatment decisions. The challenges and issues in this arena, such as representative and inclusive data, security and even sustainable applications will also be explored. View the keynote programme for a full overview of the day's agenda and register now to ensure that you do not miss the conversation!