Panel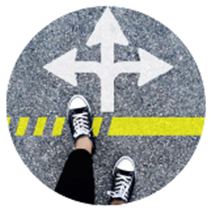 Flic Gabbay, tranScrip (Chair)
Seb York, CatSci
Ricky Martin, HRS (Hyper Recruitment Solutions)
Phil L'Huillier, MSD
Manuela Bier, SLAS (Society for Laboratory Automation and Screening)
David Cronk, Domainex
Maria Herva Moyano (Mariu), Charles River Laboratories
The vision behind creating the Building Life Science Adventures conference was to avoid the standard jobs fair approach and instead, the focus was on giving universities, organisations and students the chance to fill knowledge gaps, debate best practice and connect to enable success within the Life Sciences. Creating careers, not just jobs, is a two-way process between those seeking to build their adventure in science and those seeking to employ them with academia as a critical enabler. We were excited to see just how incredibly supportive companies and universities were with Supporting and Sponsoring this initiative. We invited representatives of the companies that sponsored, to join us for a lively and entertaining lunchtime discussion with a range of perspectives from different areas of the industry to shed light on the positives and challenges we are facing around recruiting, retaining and fostering great talent. Before I begin the blog, I would like to say a special thank you to each one of our Sponsors, tranScrip, Charles River Laboratories, Hyper Recruitment Solutions, CatSci, MSD, Wellcome Trust, New Scientist, SLAS and Domainex because they helped in our mission to enable this event to be free to attend and accessible to all. I hope you enjoy this taste of success…
Why Join the Life Sciences Sector?
The panel set the scene for the discussion, explaining how collectively their knowledge and expertise, ranged from big Pharma, biotech, CROs and recruitment from early drug discovery right through to drug development and beyond. Flic asked the panel "Why do people join the industry and what is attractive about it?". For Mariu, when she started in academia, she thought her path would be very linear right up to becoming a professor. However, this changed when she got a fellowship in drug development; Mariu felt as though her department were not as keen on the type of research and drug development that interested and attracted her in the first place, so she decided to look outside of academia. This is when she discovered a role at AstraZeneca and "went for it". Mariu explained how her career journey is very different to David's because he started in industry much earlier however, it is not uncommon for there to be a back-and-forth transition between academia and industry.
Ricky jumped in and added that the reason why people are attracted to the Life Sciences sector is because "it changes lives." People are keen to make a real difference and it adds value to individuals in different ways. When Ricky was at university, he did not know what the future would hold but what he did know was that he wanted to develop a career that helped people. It is important to reflect on what interests you. Ricky felt that he was more commercially led and people orientated which swayed his career choices. His advice is to remind yourself why you are in the sector and be careful not to take for granted the fact that this is an industry that makes a real difference. Care about the sector and tell others outside of the sector how amazing it is. Even though Ricky is not directly a scientist, his job still supports organisations getting drugs to market and supporting patients and he loves being a part of it. This is a sector that we should champion and be proud of. Supporting what Ricky said, Flic added that when tranScrip was recently invested in by a Private Equity Company with a focus on social impact, they were told that everyone who is invested in by them must have a social impact. When Flic asked, "how do we demonstrate that?" they said, "you don't need to, you are in the Life Sciences", because everything we do as a sector has a social impact and it was as simple as that.
David added that he sees plenty of CVs with people saying how they are keen to discover drugs and save lives however, in over 35 years of his career he has only ever supported one drug getting to a clinical trial and even then, it did not get very far. It opens so many avenues, you can start in a lab role and divert off into recruitment, contract management, regulatory affairs etc. Just because you have done a science degree, it does not mean that your natural path is to stay in a laboratory, it is a way to open a door to stay scientifically aligned. There are so many opportunities out there and you cannot assume that all scientists wear lab coats. "Don't think that just because you have embarked down one road, it doesn't mean you can't take a turning off."
With respect to the pharmaceutical industry and Life Sciences sector, it is the ethos is about bringing medicines to market and changing patients' lives that is the core driver in Phil's opinion at MSD. Their founder George Merck said, "Make medicines that change lives to patients and the money will follow" and never do it the other way round. Even 130 years on, that is still their core ethos.
"Science is cool again", said Manuela. If you reflect on the last year, not just on what has happened and been achieved and how fast things have happened, it is incredible. The sector has a huge responsibility for everyone. There are so many avenues and building a career in science can be very exciting.
How Can People with a Science Background Who Haven't Gone into a Lab-Based Role Build a Career Within the Sector?
Seb kicked it off by emphasising the importance of recognising your transferrable skills. You might study for your degree, realise that it is not what you want to do but you still want to have an impact and that is fine if you have the drive and passion. It is about recognising where you fit in. At CatSci most of their Operations team have a scientific background but they chose not to pursue a lab-based career and they are just as happy now. Ricky followed on and added that there is a place for everybody and encouraged people to ask themselves "what is it that makes you excited about jumping out of bed every morning and why?". When Ricky knew that the career pathway from his degree and growing E. coli was not what he wanted to continue to do, he focused on the skills that he could develop elsewhere and play to his strengths of enjoying talking to people and working within a more commercial area of the industry. There is no one size fits all solution for everyone it is about focusing on what you enjoy. Ricky rounded off with an excellent summary, "It's strengths and purpose, not just about what's next".
Advice on Clinical Trials with Regards to Regulatory Affairs
There are plenty of jobs for Clinical Trial Managers available and it is a fantastic career to develop. If you progress well, you can become incredibly sought after. Flic continued to say that you should not be afraid to apply for the junior roles because when learning your trade, it is incredibly important to understand all aspects of what happens in clinical drug development. At tranScrip they do not just on-board science graduates, they will take on arts graduates who gradually get trained to do the peripheral skills such as project leadership and quality; their Head of Quality is a history graduate who has been with them for 10 years and she is brilliant. There are plenty of entry routes and organisations will always be happy to discuss how to join, including some big Pharma companies, SLAS and recruiters, if you write to them. Ricky shared that when it comes to complementary jobs such as Regulatory Affairs, sometimes they are not always as easy to get into straight after university and they can be painted as very interesting pathways. You should be prepared to apply for internships and take advantage of LinkedIn to learn and reach out to employers. There will always be the challenge that the industry wants experience because the skills are in short supply which does make it difficult at times to develop careers. Use your network to find out more, seek opportunities and have the humility to do this because, realistically, you are not going to jump straight in at the top. There are more people who want it than there are opportunities. Flic and Ricky added that people tend to enter the industry and then tend to move across; most of the regulators that Flic knows started in clinical operations, clinical research, toxicology or chemistry.
Phil gave an example that his company, based in London, takes on about 30 interns in the Clinical Operations space. Like Ricky said, it can be tough to get in, however when you are in, moving around and gaining experience it becomes easier. You will notice that there is big Pharma taking on interns but also SMEs who are doing the same thing but slightly differently. Target companies at events or career fairs, the employers are there to get something out of those events and engage with employees just as much as the career seekers who are attending; it is a valuable experience for both parties. They will help to give comprehensive advice on making decisions for the next steps of your career. When Mariu attended a career fair she met one of her employers however, she felt as though the fact that she attended did not necessarily get her the job, but it did give her the confidence in the interview having already met the employer before. Many companies are offering graduate programmes for a set period and structure the scheme so that you do move around within the company to help you decide what it is you are interested in and passionate about.
Manuela does a lot of educational programmes and added that academia is where the curiosity and questions are born. At SLAS they have initiatives for young scientists to support them with networking, an example is their poster competition; they give the opportunity to students to present their work to employers and feel proud of what they have done.
How do you Move into a Career in AI?
Phil noticed that the question came in from a Birkbeck student and highlighted that not far from there, there are several companies in the AI space such as BenevolentAI and he recommended reaching out and getting in touch with them to discuss the area and the potential of careers. Flic recommended the One Nucleus events and explained that people are more than happy to talk "until you are bored silly!". David added that whilst it seems old fashioned, writing letters is a fantastic way to stand out to people and get their attention. It is far easier for people to ignore emails. Finally, the panel recommended taking advantage of networking and companies such as SLAS.
Understanding Job Adverts…
When you look at industry adverts it can be really challenging to understand a job description because there are so many different titles and organisations often interpret roles completely differently. Mariu added that it is the role of the organisation to put out great quality adverts to ensure they are attracting the best talent. To understand this, ask the company to define the role better and then you can assess how that fits in to the role that you are looking for. Every organisation defines their levels differently. Ricky said that it is important not to be misled by job titles, "you can't judge a book by its cover." When you move jobs, if you are moving for a job title it is the wrong move, it should be more meaningful that that. Concentrate on what the role looks like and what you are interested in because the job title really does not mean anything. Sometimes big Pharma titles such as Senior Directors, Vice Presidents, Associate Directors and so on can seem very daunting, Flic asked Phil "how can people navigate the more junior positions?". Even within Pharma, titles differ across companies so it does come down to having a conversation with the recruiter or the person you might be working with about the role, what it is and how you play a part in the company; the title becomes secondary.
How to Deal with Rejection and Failure When You do not get the Job or Promotion
Along with a question about how you can best deal with rejection, a comment came into the chat box saying that companies are more "patent and profit orientated" than they are focused on encouraging drug discovery. Flic explained how there is a stigma that moving from academia to Pharma is like moving to the 'dark side'. Phil said, "if we do not deliver impact, we do not deliver anything back to investors". Seb responded to the question about rejection by emphasising that rejection does not mean failure. The competition is so big out there. Take the opportunity to ask for feedback about why you did not get the job and then you can learn from it. Phil asked Seb, "how do you go about asking for feedback?", you can simply ask the company however, if you have not even been given a rejection email, it can be more challenging. There is usually a recruitment or HR email address that could provide you with feedback. Ricky shared that it can be very difficult to deal with however, it is important to recognise that rejection is a very normal part of life, "rejection is just redirection." In the chat box Ricky shared a great video on rejection.
Sometimes, you may need to put your feet in the shoes of the employer and remember that this company could be receiving thousands of applications and they might struggle to give any quantifiable feedback despite wanting to. Ricky felt as though they should be a bare minimum response expected from an organisation to an unsuccessful candidate. There should at least be a "no", the worst thing that happens is never hearing back. Do not be afraid to ask your recruiter or a personal assistant or if you have been recommended by a friend who has referred you. You could use David's tactic of a letter or LinkedIn. You might not always get your answer, but you can try.
David's advice is to "go in and be yourself," organisations will recognise that you are eager to learn but they cannot change your personality. It can be frustrating at times especially when managing with feeling unmotivated, but this is very normal and can happen at any stage in your career, but you need to learn from the experience to manage it and get better. Steve Connolly posted in the chat box an excellent quote "Failure is a fact of life - fail faster to succeed quicker."
Flic closed the session by saying, the Life Sciences sector is an addictive place; Flic shared a personal story about a colleague, the same age as her, who first joined Pharma in the States. They met each other at Roche in Switzerland, were mulling over how pharmaceutical physicians never seem to want to retire and "they keep going until they fall over". Sometimes this is possibly not always a good thing, but it demonstrates that those who join the sector are so passionate about what they do that they never want to stop. Flic compared this to her colleagues in clinical medicine who keeps asking Flic why she isn't retired, and it is because she loves what she does and she hopes that those who attended the Building Life Science Adventures conference come and join them!
Blog by Jasmin Bannister, Events and Communications Administrator, One Nucleus