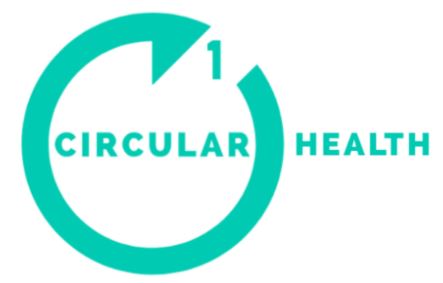 Circular1 Health is a revolutionary COVID-19 testing full service company born out of the COVID-19 crisis, which has responded to businesses that must by necessity remain operational. We protect workforces in the nuclear, defence and energy sectors, among many others. We offer a range of Covid testing options and provide a fully managed service, postal and courier, lab testing, and delivering results.
Why Choose Circular1 Health?
Fully end to end managed service
Nationwide laboratories, testing units and drop off centres
Safe and secure testing
Quick and accurate results
Eco-friendly solutions
Results by text or a customised app
Help and advice available seven days a week
Local Account Managers & Industry Experts
Offers Travel and Test To Release Tests & Certification (Day 2, 5 and 8)
Antibody Testing
Large capacity for Sequencing in the UK (detection of the strain of Covid in a positive)
Optional mobile electronic sanitising units
Key facts…
Circular1 Health has been rolling out a testing programme, enabling nationally important businesses and workforces to continue to operate safely and manage sites, reducing the business interruption brought about by COVID-19.
To date we have delivered over 250,000 tests. 
Our method has at its core the most sensitive and specific testing available, through our algorithm which offers a multi-layered approach for 100% sensitivity and 99.995% specificity. This method is well tested and is offering businesses confidence and peace of mind.
Our COVID-19 testing and screening service from both fixed and mobile laboratories, biosecurity, anti-virus entry systems, track and trace solution and Well-being App are all in place to support your events. Circular 1 Health COVID-19 (viral genome) test screening service uses proven technology (in use by PHE / NHS) with rapid test result response.
Circular1 Health has developed and implemented a unique SARS-CoV-2 testing algorithm that uses two different viral genome detection methods (LAMP and CE-marked PCR) operating in series; designed to offer rapid testing with a very high sensitivity and crucially a reduction in the false positive rate to a level below 1 in 20,000 tests conducted.
Based on what we have achieved so far, our ambition is to support getting the country open again, using a proactive testing and screening strategy. We are a new, young company that, like many, has been on a journey, is learning every day, and learning fast. We are keen to share our learning to help deliver a solution to the country. While do not claim to have all the answers, we would like to be a catalyst, working with others, to find a path out of the COVID crisis.
LATEST COVID TESTING OFFERING FROM CIRCULARL1 HEALTH – PROTEINWORX
This latest Covid Testing approach includes a combination of a variety of testing to meet the need and manage risk accordingly:
Lab-based Lateral Flow Testing called ProteinWorX that is continuously quality controlled using LAMP with all positives taken through PCR - for cheaper high accuracy testing.
When infection rates are high, we will shift to LAMP followed by PCR to ensure the highest possible accuracy results - the better option to manage risk - a higher price for a greater the risk.
Sequencing a percentage of all positives to continuously track, trace and manage new variants.
WE HAVE OUR OWN LABORATORIES ACROSS THE UK but can deploy a mobile lab to your site if required for your business.
See an example of one below:
CONTACT DETAILS:
Business Development Manager
Tom Anderson
+44 (0)7904 497741