Businesses across East Anglia are turning to placement students from the University of East Anglia (UEA) to help innovate and grow their organisations.
Increasing numbers of businesses are hosting placement students with many offering them permanent positions when they graduate.
What is a placement student and how could they benefit you?  A placement is an opportunity to recruit a student to work with you and your organisation for 9 – 14 months.  It's more than just work experience or shadowing; a placement student can bring real benefits to your business.  You gain an enthusiastic student with fresh perspectives and new ideas, keen to learn and apply their knowledge in the workplace.  It's a great way to identify new talent, increase productivity and enhance your reputation, values and culture.
Placement programs are a win-win for both students and employers and a try before you buy solution for both parties.
Robert Kinglsley, from the Quadram Institute, commented that the placement students he has worked with have been "top quality students who are motivated and reliable."
Environmental Sciences student Oli Gray, who spent his placement year as an Assistant Trails Officer with Norfolk County Council commented: "The reality of my placement has been a lot different to what I expected.  I can honestly say my placement year has been one of the best things I've done at university!"
We are currently looking for employers to work with us to host Faculty of Science placement students and benefit from exciting new talent.  Students in the Faculty of Science are studying: Biological Sciences, Chemistry, Environmental Sciences, Computing Sciences, Actuarial Sciences, Engineering, Natural Sciences and Maths.
If you think your business could benefit from hiring a UEA Faculty of Science placement student, contact the UEA Placement & Internship Team at placements@uea.ac.uk
Watch what some of our past students have said about doing a placement: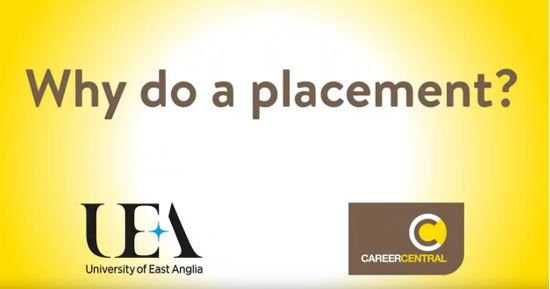 UEA is one of the UK's top 15 Universities in the country and hosts a pool of over 17,000 students from all over the world, with access to 4,000 recent graduates. We have a range of services to help you access talent.  So if your business is struggling to hire why not drop us a line at access.talent@uea.ac.uk or give us a call on 01603 593452.
Media Contact Information: