London, 17 August 2023 – Global life sciences strategy, design, and construction firm, Unispace Life Sciences, has acquired UK laboratory and office fit-out specialist Bulb. This is the second life sciences design company the business welcomes in less than two years, after attaining BioPharma Engineering (BPE) in Cork, Ireland in 2022. Bulb will operate as 'Unispace Life Sciences', part of the Unispace Group, with a highly experienced team fully dedicated to creating inspiring facilities, labs and workplaces for this sector.  
This is another significant step for the business' life sciences segment, which has demonstrated remarkable growth to date and is on target to continue to expand significantly over the next two years. The merger with Bulb will deepen its industry specialization particularly within the UK market.
Bulb designs and builds inspiring working environments in the life sciences sector, including R&D facilities, high-tech laboratory spaces, production facilities, and corporate offices. Bulb operates across the UK and has delivered complex projects for clients, including Kadans Science Partners and Advanced Research Clusters (ARC).
CEO at Unispace Life Sciences, John O'Reilly said: "We are thrilled to welcome Bulb to our growing life sciences segment. Our businesses are well aligned, we share similar values, growth ambitions, and our combined teams have a wealth of experience to offer clients.
Life sciences is one of the strongest performing sectors in the UK, and to maintain business growth biopharma firms need access to quality facilities and working environments that attract the best talent, drive innovation, and enable collaboration.
With our new team on board, we are well placed to support clients with their changing needs in a fast-moving market."
Managing Director at Bulb, Derek Jones said: "We are excited to join a fast-growing, global business such as Unispace Life Sciences; our joined-up team of experts will be able to offer clients a much wider range of capabilities and services. We look forward to beginning our new journey as Unispace Life Sciences and continuing to deliver inspiring and sustainable work environments that address the challenges today's life sciences businesses are facing."
- ENDS -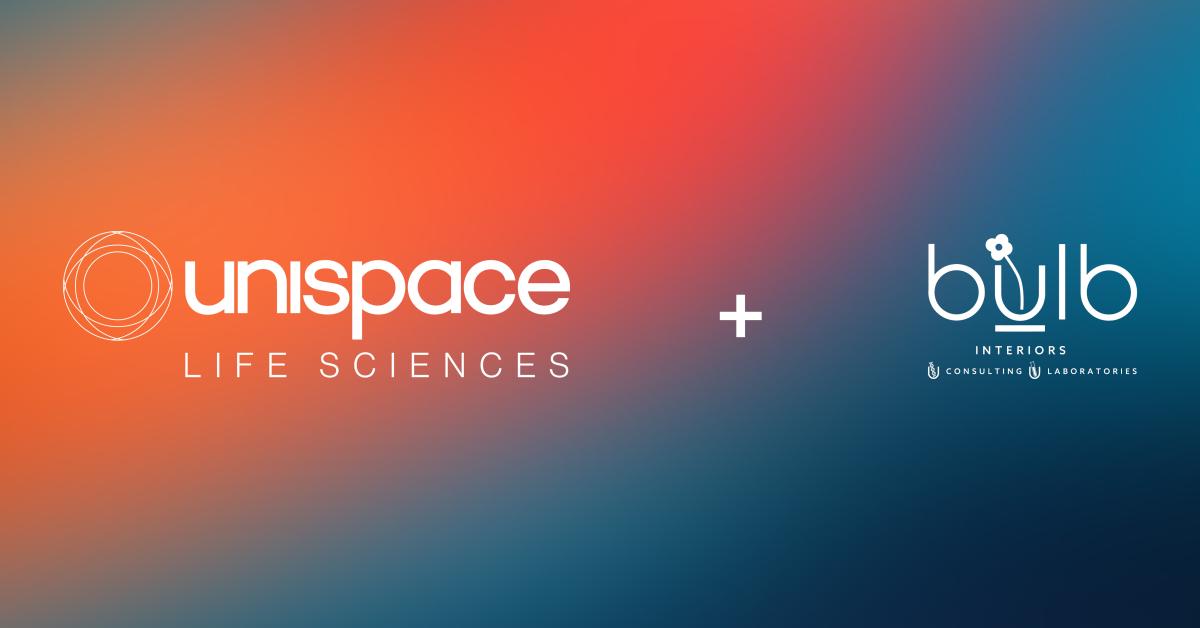 About Unispace Life Sciences
Part of Unispace Group, a strategy, design, and construction leader creating people-centric spaces for a rapidly changing world. Unispace Life Sciences, designs and builds complex, process-driven life sciences facilities for the world's top life sciences companies.
About Bulb
Bulb brings together a team of experienced specialists to provide a bespoke solution for laboratory planning, design and construction – with an unwavering focus on scientific needs. Founded in 2006 in Reading, Bulb operates across the UK, particularly in the life sciences clusters of London, Oxford and Cambridge.
Media Contact Information: